By Ryan Yousefi
A bookkeeper faces felony grand theft charges after a company audit revealed she had embezzled over $800,000 from the company's bank account over the past three years.
According to arrest records, Christie Lee-Abreu, 40, of Boyton Beach, is accused of concocting a scheme that resulted in the embezzlement of $803,035 from her employer, which law enforcement has not yet revealed due to an ongoing investigation.
The massive fraud scheme reportedly came to light in August of 2022 after Lee-Abreu's employee conducted a routine audit of their books that found over 18 months, from January 2021 through June 2022, she had swindled the company out of high-dollar sums by reporting fraudulent outgoing charges that exceed the actual amount paid. 
Records show one of Lee-Abreu's responsibilities was to pay workers cash who were contracted out for various jobs required by the business. However, instead of paying the workers the amount due, she would cash a check for more than what was required and steal the excess amount.
Once Lee-Abreu's employer discovered the scheme, the crime was reported to law enforcement, who then conducted a subpoena of her bank account, which showed consistent monthly cash deposits throughout the mentioned dates.
When confronted by her employer, the report claims Lee-Abreu admitted and apologized for her actions and asked if she could be put on a payment plan to pay back the stolen money. Her employer declined her plea for leniency and instead filed charges to recoup any funds.
Following a deeper dive into her actions at the company, Lee-Abreu was also found to have used her assigned company credit card for non-authorized purchases totaling over $24,000.
In March of this year, a warrant was issued for Lee-Abreu's arrest. After further investigation, it was amended to include the discovery of unauthorized credit card charges she made on top of the embezzlement crimes. 
On May 11, Doe-Abreu was apprehended by the Coconut Creek Police Department near the 6700 block of State Road and taken into custody, where she is currently held at the Broward County Main Jail without bond.
Got News in Coconut Creek? Send it Here. Keep reading NW Broward County's #1 News Sites: Parkland Talk, Coconut Creek Talk, Coral Springs Talk, Margate Talk, and Tamarac Talk.
Author Profile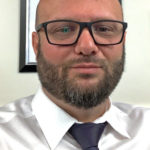 Ryan Yousefi has lived in Coral Springs for over 30 years. He has worked as a writer for multiples outlets over the years, including the Miami New Times where he has covered sports and culture since 2013. He holds a Bachelor's Degree and a Master's Degree in Business Healthcare Management from Western Governors University.