By Ryan Yousefi
If you enjoy working with kids and being outdoors, then the City of Coconut Creek may have just the job for you, as the city is accepting camp counselor applications ahead of what's expected to be a busy summer.
The City's Summer Day Camp Program is hiring counselors and leaders to help run its program. As a camp counselor, you will serve as a staff member responsible for creating a fun and safe environment for campers aged 6 through 13. 
The city lists responsibilities associated with the camp counselor openings as leading activities, supervising campers, and ensuring that everyone is having a great time.
The job posting advertises being a City of Coconut Creek camp counselor as an especially great opportunity for graduating seniors looking for a fun and fulfilling summer job before heading off to college. 
For more information on how to Summer Camp counselor in Coconut Cree,k visit https://www.governmentjobs.com/careers/coconutcreek.
Got News in Coconut Creek? Send it Here. Keep reading NW Broward County's #1 News Sites: Parkland Talk, Coconut Creek Talk, Coral Springs Talk, Margate Talk, and Tamarac Talk.
Author Profile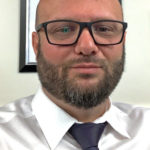 Ryan Yousefi has lived in Coral Springs for over 30 years. He has worked as a writer for multiples outlets over the years, including the Miami New Times where he has covered sports and culture since 2013. He holds a Bachelor's Degree and a Master's Degree in Business Healthcare Management from Western Governors University.