By Ryan Yousefi
In the wake of the Coronavirus pandemic, a pair of Coconut Creek businesses and one Parkland business were reported for failing to follow precautions put in place by the CDC, or the latest order from Broward County.
As of July 10, 59 citations were issued for businesses in Coconut Creek. These were the result of reported complaints ranging from customers not wearing masks to failing to put in place a social distancing plan, or not following sanitizing procedures.
One business, Eagles Landing Camp, makes up a large percentage of the Coconut Creek citations. Located at North Broward Preparatory School at 7600 Lyons Road, the camp received 17 ranging from not practicing social distancing, large group gatherings, and sanitation procedures.
These citations span over a month, with the first coming as early as June 6 and the most recent, issued July 9. 
Another is Ethos Greek Bistro, located at 4437 Lyons Road. The restaurant has received nine citations, most of which mention a lack of social distancing or sanitation standards as the root of the complaint. In all nine instances, a warning citation was issued after a review was conducted.
Others include Publix located at 4760 West Hillsboro Boulevard, Seminole Casino Coconut Creek, Wayback Burgers located at 4690 SR 7, Vista BMW located at 4401 West Sample Road, Orion Gas (Valero) located at 3900 Coconut Creek Parkway, and World of Beer located at 4437 Lyons Road.
Many of the violations cite only "other," as a reasoning for it with no indication as to what the violation was.
In Parkland, 11 complaints about businesses are labeled "pending." Of those,  five are against a Parkland Daycare. Included in one charge are claims that up to 30 children used a waterslide at the same time, and 50-60 children were reported running around a nearby shopping plaza together. All complaints mention a total disregard for social distancing.
Other complaints about the daycare mention employees who were improperly wearing masks around their necks, or not wearing masks at all. A complaint from June 22 indicates a parent was told the reason employees were not wearing masks was because "the county told them they do not have to."
Once the county reviews them, we will update this report with the outcomes.
If you believe a business in Coconut Creek or Parkland is not complying with emergency orders or CDC guidelines, call the Business Hotline 954-344-5772.  
Send your news to Parkland's #1 News Source Parkland Talk
Author Profile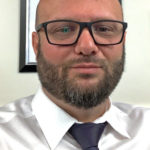 Ryan Yousefi has lived in Coral Springs for over 30 years. He has worked as a writer for multiples outlets over the years, including the Miami New Times where he has covered sports and culture since 2013. He holds a Bachelor's Degree and a Master's Degree in Business Healthcare Management from Western Governors University.