By Ryan Yousefi
The Coconut Creek Police Department is proactively combating the opioid epidemic and drug abuse by hosting a Drug Take Back event at Coconut Creek City Hall, located at 4800 West Copans Road, on Saturday, April 22nd, from 10:00 a.m. to 2:00 p.m. 
The Drug Take Back event is an opportunity for the residents of Coconut Creek to safely and securely dispose of their unwanted prescription medications and sharps and ensure that these potentially harmful substances do not end up in the wrong hands.
The event is free, and residents are encouraged to bring any expired, unused, or unwanted prescription medications to the event for safe disposal. 
In addition to the prescription drug collection, Coconut Creek Fire Rescue will collect sharps for safe disposal. Sharps, or needles, are often used by individuals who require regular injections, such as those with diabetes or other medical conditions.
Got News in Coconut Creek? Send it Here. Keep reading NW Broward County's #1 News Sites: Parkland Talk, Coconut Creek Talk, Coral Springs Talk, Margate Talk, and Tamarac Talk.
Author Profile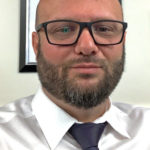 Ryan Yousefi has lived in Coral Springs for over 30 years. He has worked as a writer for multiples outlets over the years, including the Miami New Times where he has covered sports and culture since 2013. He holds a Bachelor's Degree and a Master's Degree in Business Healthcare Management from Western Governors University.