By Ryan Yousefi
It's a case that has left law enforcement and donut lovers scratching their heads.
On April 17, a Dunkin Donuts employee was charged with robbery by sudden snatching and resisting arrest after robbing a Dunkin Donuts location he was not employed — all while wearing his uniform. 
Coconut Creek Police Department responded to a robbery at a Dunkin Donuts. However, the location was redacted on the police report.
According to the reports Justin E Bodner, a 19-year-old resident of Pompano Beach, donned his black Dunkin Donuts shirt and visor before walking behind the counter and making a beeline for the register.
When the manager attempted to stop him, Bodner tried to convince her that he was just logging in for his shift on the computer — despite having never been hired in the first place.
The manager told officers she insisted to Bodner it was impossible he worked there because she hadn't hired anyone new and that he needed to leave immediately. Bodner resorted to snatching $142 in cash from the register and pushing the manager aside before making his getaway. 
The report says Coconut Creek K-9 officers were dispatched to the scene and observed a man matching Bodner's description nearby. 
Officers noted in the report Bodner appeared sweaty and out of breath and that he was no longer wearing the Dunkin Donuts clothing witnesses described.
Upon stopping and searching Bodner, a Dunkin Donuts uniform was inside his green backpack. When confronted with the evidence, the report shows Bodner initially denied being in the store but eventually confessed to the crime. 
The report says Bodner explained that he works at two other Dunkin Donuts locations and knows how to manipulate the register system. One of the Dunkin locations Bodner was employed at is ln McNab Road in Pompano Beach.
When officers circled back to the Coconut Creek Dunkin Donuts store to receive a positive identification of Bodner from the staff, they also obtained in-store surveillance footage that captured the incident, confirming witnesses' descriptions of the events. 
Bodner was placed under arrest and transported to the Broward County Main Jail.
Got News in Coconut Creek? Send it Here. Keep reading NW Broward County's #1 News Sites: Parkland Talk, Coconut Creek Talk, Coral Springs Talk, Margate Talk, and Tamarac Talk.
Author Profile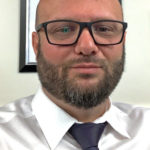 Ryan Yousefi has lived in Coral Springs for over 30 years. He has worked as a writer for multiples outlets over the years, including the Miami New Times where he has covered sports and culture since 2013. He holds a Bachelor's Degree and a Master's Degree in Business Healthcare Management from Western Governors University.