By Ryan Yousefi
Family Bagels of Long Island and Moms Play Mah Jongg invite the community for a Hanukkah celebration, with donations slated for two children's holiday wishes. 
The Latkes & Vodka Hanukkah celebration, located at Family Bagels of Long Island, is on Wednesday, December 7, from 6:30-p.m. to 9:30 p.m.
Admission to the event is $40 per person and includes latkes, drinks, cookies, and games of Mah Jongg. Tickets to the event are limited.
Event organizers will also accept on-site donations for JAFCO (Jewish Adoption and Family Care Options) to help fulfill eight Hanukkah wishes for two children.
Both those in attendance and those wishing to support the JAFCO cause can also help by purchasing an item from the group's Amazon wishlist or sending donations direct via Venmo with the subject tag 'JAFCO' to @Crakyourbags. Those attending and buying a gift are asked to bring it to the event. 
For more information on the event or donations, call Jill at 305-773-9225.
Family Bagels is located at the Sawgrass Center at 5906 Coral Ridge Dr, Coral Springs, FL.
Send your news to Parkland's #1 Award-Winning News Source, Parkland Talk. Don't miss reading Coral Springs Talk, Margate Talk, and Tamarac Talk.
Author Profile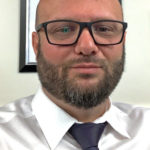 Ryan Yousefi has lived in Coral Springs for over 30 years. He has worked as a writer for multiples outlets over the years, including the Miami New Times where he has covered sports and culture since 2013. He holds a Bachelor's Degree and a Master's Degree in Business Healthcare Management from Western Governors University.