By Ryan Yousefi
Friendship Circle invites the Parkland community to a celebration in support of those with special needs during the holiday season. 
The Chanukah on the Farm event takes place at Friendship Circle Campus, located at 7170 Loxahatchee Road, on Tuesday, December 20, from 5-6:30 p.m. 
According to event organizers, guests can expect family-friendly fun, including the opportunity to spend time with animals, bounce houses for kids, food options, and more. 
Chanukah on the Farm is an event organized by Friendship Circle of North Broward and South Palm Beach, an organization focusing on helping families of children with special needs through creative activities designed to foster relationships between local teen and adult volunteers. 
For more information on this event and the Friendship Circle, visit the organization's website. 
Send your news to Parkland's #1 Award-Winning News Source, Parkland Talk.  Don't miss reading Coral Springs Talk, Coconut Creek Talk, Margate Talk, and Tamarac Talk.
Author Profile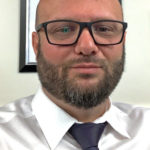 Ryan Yousefi has lived in Coral Springs for over 30 years. He has worked as a writer for multiples outlets over the years, including the Miami New Times where he has covered sports and culture since 2013. He holds a Bachelor's Degree and a Master's Degree in Business Healthcare Management from Western Governors University.