By Ryan Yousefi
Heron Heights Elementary PTO invites the Parkland community out for a night of holiday shopping, refreshments, prizes, and fun, all to benefit the school's students. 
The Heron Heights Elementary Holiday Boutique takes place on Thursday, November 17, from 6:30 p.m.-9:30 p.m. at the Parkland Golf & Country Club located at 10001 Old Club Road, Parkland 33076. 
According to event coordinators, the adults-only Holiday Boutique will feature vendors offering women's fashion, jewelry, bags, home gifts, children's accessories and toys, kid's clothing, and much more.
Vendors and mompreneurs from as far as Brooklyn, New Jersey, and Manhattan will attend, showcasing their top-selling products, particularly those best suited to give as gifts during the holiday season.
"It's fun to put together an event that involves socializing and shopping together, plus parents always could use a night out to benefit a cause so close to home — their kids!" Jeniffer Goldman Freeman, vice president of PTO fundraising, told Parkland Talk. 
As part of the fundraiser, refreshments will be available for purchase, and raffle tickets will also be for sale for those interested in a chance to win an assortment of prizes.
Admission tickets to the Holiday Boutique are $5 per guest, with pre-sale raffle tickets being $5, or three for $10. Funds raised at the Holiday Boutique will go directly to a budget that benefits Heron Heights Elementary students. 
Guests planning to attend can RSVP here to purchase tickets before the event. 
Send your news to Parkland's #1 Award-Winning News Source, Parkland Talk. Don't miss reading Coral Springs Talk, Margate Talk, and Tamarac Talk.
Author Profile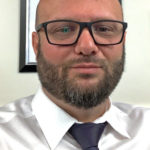 Ryan Yousefi has lived in Coral Springs for over 30 years. He has worked as a writer for multiples outlets over the years, including the Miami New Times where he has covered sports and culture since 2013. He holds a Bachelor's Degree and a Master's Degree in Business Healthcare Management from Western Governors University.