By Ryan Yousefi
A new Mexican Grill promising food that tastes as good as it makes you feel is now open in Coconut Creek.
La Rural Mexican Grill, located at 4877 Coconut Creek Parkway, recently opened its doors for the first time to customers. The new location is the restaurant's second, joining its Weston foothold, with a third scheduled to open in Davie in 2023. 
According to La Rural, their restaurants specialize in serving a healthier and tastier version of customers' favorite traditional Mexican menu items by using locally sourced fresh ingredients. 
The restaurant's menu includes build-your-own bowl options, burritos, salads, tacos, and quesadillas. All menu items can be cooked to the customer's specificities, including vegan, vegetarian, and gluten-free options. 
La Rural currently offers delivery via DoorDash, Uber Eats, and GrubHub. They're also offering larger pick-up or delivery catering options, including menu items such as tacos, fajitas, salad bars, and pre-rolled burritos. 
Send your news to Parkland's #1 Award-Winning News Source, Parkland Talk. Don't miss reading Coral Springs Talk, Margate Talk, and Tamarac Talk.
Author Profile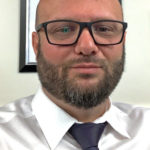 Ryan Yousefi has lived in Coral Springs for over 30 years. He has worked as a writer for multiples outlets over the years, including the Miami New Times where he has covered sports and culture since 2013. He holds a Bachelor's Degree and a Master's Degree in Business Healthcare Management from Western Governors University.