By Ryan Yousefi
A Parkland community invites residents to band together this holiday giving season to spread joy to less fortunate children. 
In support of the U.S. Marine Corps' ongoing mission to provide families that can't afford to buy their children holiday gifts, Aston Gardens at Parkland Commons is holding a Toys for Tots toy drive until Monday, December 5.
Those wishing to donate toys can do so by leaving donations in a drop box located in the Aston Gardens at Parkland Commons community clubhouse located at 9401 Aston Gardens Court.
Organizers ask that only new unwrapped toys be donated, all before closing the donation window.
For those not currently located in the Parkland area or who wish to help more support communities outside those locally, Toys For Tots has opened its holiday website, where monetary donations will be used towards purchasing Christmas gifts for less fortunate children. 
Send your news to Parkland's #1 Award-Winning News Source, Parkland Talk. Don't miss reading Coral Springs Talk, Margate Talk, and Tamarac Talk.
Author Profile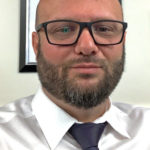 Ryan Yousefi has lived in Coral Springs for over 30 years. He has worked as a writer for multiples outlets over the years, including the Miami New Times where he has covered sports and culture since 2013. He holds a Bachelor's Degree and a Master's Degree in Business Healthcare Management from Western Governors University.