By Ryan Yousefi
A man was arrested and charged with multiple illegal firearm offenses after law enforcement discovered him sitting in a running vehicle inside a Coconut Creek neighborhood with a loaded weapon and ski mask.
On May 2, Coconut Creek Police officers, on a routine late-night patrol within the Cypress Shores community, located a suspicious vehicle with its engine on parked near the 1900 block of Lyons Road.
According to the arrest report, the vehicle was backed into a parking space with one occupant visible. As officers approached the car, they could smell a strong odor of marijuana smoke.
The report states that the officers immediately requested the driver, later identified as Henry Barron, 18, of Pompano Beach, to step out of the vehicle.
According to the report, rather than comply, officers noticed Barron grip a firearm in his right pants pocket. In response, the officers drew their guns and demanded that Barron release his hand from the weapon, which he complied with. 
Upon inspection of the firearm, records show that the gun was privately manufactured and had no serial number or identifying marks. 
The report also shows that a search of the vehicle discovered a black-colored ski mask.
Multiple rounds of ammunition were also found inside the car, including four in his Baron's pants pocket. 
According to arrest records, Barron did not possess a concealed carry permit, and the firearm was readily accessible for immediate use, with the grip of the gun facing up and within close proximity, making it easy to retrieve and use quickly.
Barron was arrested and transported to the Broward County Main Jail.
Got News in Coconut Creek? Send it Here. Keep reading NW Broward County's #1 News Sites: Parkland Talk, Coconut Creek Talk, Coral Springs Talk, Margate Talk, and Tamarac Talk.
Author Profile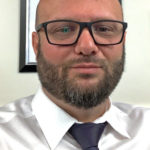 Ryan Yousefi has lived in Coral Springs for over 30 years. He has worked as a writer for multiples outlets over the years, including the Miami New Times where he has covered sports and culture since 2013. He holds a Bachelor's Degree and a Master's Degree in Business Healthcare Management from Western Governors University.