By Ryan Yousefi
This year's all-ages Coconut Creek Annual Dog Expo will be held on Saturday, April 22, at Windmill Park, 700 Lyons Road, from 9:00 a.m. to 12:00 p.m.
The Expo will offer a variety of pet-product vendors that will be on hand looking to sell your best friend everything he or she needs.
Parents will need to handle the transaction, of course, because dogs don't have any pockets for a wallet. 
In addition to the vendors, the Dog Expo will also feature a range of entertainment options. From agility demonstrations to training tips, there will be plenty of opportunities to learn more about caring for your dog and having fun simultaneously. 
For those interested in adopting a furry friend, there will be local animal shelters on hand with dogs hoping to find a forever owner willing to swipe right on a lifetime of loyal companionship. 
While the Coconut Creek Annual Dog Expo is free, there are a few things to remember before you go. First and foremost, your dog's vaccinations must be up-to-date, and you must always keep your dog on a leash. 
Additionally, Windmill Park Dog Park members will be the only ones allowed in the dog park during the event. And while parking at Windmill Park is limited, additional parking will be available at Coconut Creek Elementary at 500 NW 45th Avenue and the Community Center at 1100 Lyons Road.
If you're a business owner interested in becoming a vendor at the Coconut Creek Annual Dog Expo, there is still time to get involved. Simply contact Heather at 954-545-6698 or at HHughes@coconutcreek.net to inquire about vendor opportunities.
Got News in Coconut Creek? Send it Here. Keep reading NW Broward County's #1 News Sites: Parkland Talk, Coconut Creek Talk, Coral Springs Talk, Margate Talk, and Tamarac Talk.
Author Profile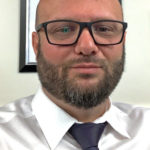 Ryan Yousefi has lived in Coral Springs for over 30 years. He has worked as a writer for multiples outlets over the years, including the Miami New Times where he has covered sports and culture since 2013. He holds a Bachelor's Degree and a Master's Degree in Business Healthcare Management from Western Governors University.