By Ryan Yousefi
A man wearing a creepy clown mask is facing 27 charges, including aggravated battery with a deadly weapon, after a day-long crime spree that left a victim fighting for his life with multiple gunshot wounds and another with fractured bones and lacerations.
On April 29, the Lauderhill Police Department responded to a home invasion report that had left one victim with gunshot wounds. 
According to the arrest report, at 10:37 a.m., two adult male and female victims were asleep in their apartment when they were awakened by an intruder, later identified as Kenlor Chevelon, 40, of Margate. 
The report notes that the female victim told officers Chevelon had physically attacked her. The male victim, who attempted to intervene, was shot three times and rushed to Broward Health Medical Center, where he was sedated.
According to arrest records, a family friend was also present in the living room at the time of the break-in and directed officers to areas that showed signs of forced entry on both the kitchen door and front door, which appeared to have been struck with a blunt object, such as a sledgehammer.
During a search of the crime scene, two spent shell casings were found in the bedroom closet where the male victim struggled with the Chevelon. There was also a bloody sledgehammer located in the victim's closet.
On the same day, an additional victim, who later told officers she had personally known Chevelon for several years, reported to the Margate Police Department that he had also attacked her after he had forcibly entered her home at roughly 4:30 p.m. on the same day of his crime spree and struck her repeatedly with a metal tire iron.
The report shows that the victim's son, a juvenile, witnessed the attack and told police Chevelon broke into the home and brutally assaulted his mother while wearing a 'creepy' clown mask with red hair and a purple nose.
According to records, the victim suffered a fractured nose, fractured fingers, and lacerations throughout her body that required staples to close.
The victim also advised that approximately 2-3 days prior, Chevelon had attacked his own father and stolen his vehicle.
The arrest record shows that just after 5:00 p.m. on April 29, Chevelon was involved in a high-speed accident near the Copans and Lyons Road intersection. As Coconut Creek Police Department arrived, Chevelon exited the vehicle and fled the scene. He was later apprehended three blocks away. 
After a brief struggle, Chevelon again fled the scene and was tackled by pursuing officers. 
Chevelon was arrested and transported to the Broward County Main Jail.
At the time of his arrest, it was unknown that Chevelon was also responsible for multiple crimes that had taken place throughout multiple cities. 
After law enforcement conducted a complex investigation that included reviewing multiple surveillance videos and speaking to witnesses, it was determined Chevelon was the same man involved in all the crimes.
Additionally, while Chevelon was in custody, it was revealed that his father had also reported to law enforcement that his son had punched him in the face multiple times and stolen his car from the family's front driveway. The father reported the assault was so severe he was forced to run away in fear for his life. 
The vehicle stolen was later confirmed to be the same one that Chevelon used throughout the day in his burglaries and other crimes, and subsequently crashed in the accident that led to his arrest. 
Got News in Coconut Creek? Send it Here. Keep reading NW Broward County's #1 News Sites: Parkland Talk, Coconut Creek Talk, Coral Springs Talk, Margate Talk, and Tamarac Talk.
Author Profile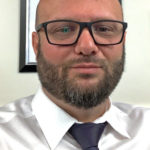 Ryan Yousefi has lived in Coral Springs for over 30 years. He has worked as a writer for multiples outlets over the years, including the Miami New Times where he has covered sports and culture since 2013. He holds a Bachelor's Degree and a Master's Degree in Business Healthcare Management from Western Governors University.