By Ryan Yousefi
A woman was arrested and charged with aggravated battery after intentionally striking her ex-boyfriend with her vehicle. 
On April 9, the Coconut Creek Police Department responded to a domestic violence call near the 1900 block of Lyons Road. When officers arrived, a victim reported he and a woman, later identified as Teja Andrayah Heath, 21, of North Lauderdale, had a verbal dispute surrounding alleged infidelity. 
According to the police report, upon interview, Heath immediately admitted to officers that she had egged and keyed the victim's car before entering his apartment and confronting him. 
The report says witnesses told police the argument escalated, and Heath got into her 2016 Maroon Nissan Altima and intentionally struck the victim with her car before crashing into a nearby tree.
Records indicate the victim suffered great bodily harm from the incident and expressed a desire to prosecute for damages to his vehicle, which was covered in eggs.
According to the report, Heath told officers that she did not strike the victim intentionally, but based on her actions leading up to the incident, officers determined that there was probable cause that she committed aggravated battery.
Heath was taken into custody and transferred to the Broward County Main Jail.
Got News in Coconut Creek? Send it Here. Keep reading NW Broward County's #1 News Sites: Parkland Talk, Coconut Creek Talk, Coral Springs Talk, Margate Talk, and Tamarac Talk.
Author Profile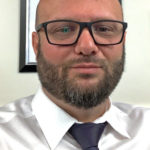 Ryan Yousefi has lived in Coral Springs for over 30 years. He has worked as a writer for multiples outlets over the years, including the Miami New Times where he has covered sports and culture since 2013. He holds a Bachelor's Degree and a Master's Degree in Business Healthcare Management from Western Governors University.