By Ryan Yousefi
Young Jewish Professionals of Broward invites others to a celebration of Chanukah. 
Chanukah on the Ranch takes place at the sprawling Apache Sunsets Horse Rescue located at 5401 Godfrey Road in Parkland on Monday, December 19, from 7:30 p.m. – 11:30 p.m.
Organized by Young Jewish Professionals, a not-for-profit organization that provides business, educational, and mentoring opportunities for the new generation of Jewish business leaders, Chanukah on the Ranch offers an opportunity for young Jews in their 20s and 30s from the west Broward/Boca area are invited to celebrate the holiday season and mingle among their peers.
Guests of the event can expect an open bar, sourdough pizzas, and an assortment of other goodies that will be available. A DJ will also be on hand at the event to help entertain the crowd in the lead-up to the lighting of the grand Menorah.
Tickets to Chanukah on the Ranch are $20 per person and can be purchased in advance on the event website here.
Send your news to Parkland's #1 Award-Winning News Source, Parkland Talk. Don't miss reading Coral Springs Talk, Margate Talk, and Tamarac Talk.
Author Profile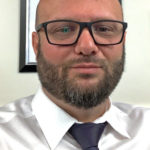 Ryan Yousefi has lived in Coral Springs for over 30 years. He has worked as a writer for multiples outlets over the years, including the Miami New Times where he has covered sports and culture since 2013. He holds a Bachelor's Degree and a Master's Degree in Business Healthcare Management from Western Governors University.